Dear fellow Rotarians,
Create Hope in the World - the presidential theme of Rotary Year 2023-24. With collaborative efforts of District 3450, we will restore hope — to help the world heal from destructive conflicts and, in turn, to help us achieve lasting change for ourselves.
It's my greatest honor to be the District Governor of District 3450, Zone 10C, Rotary International and to serve Rotarians, Rotaractors, Interactors and JuniorActors. I would like to express my heartfelt gratitude to the Outgoing District Governor Norman Lee and his elite team for driving our District to Imagine Rotary over the past year.
It has already been three years since COVID-19 was evolved as a global pandemic. We almost closed the door for 3 years, now is the time to create a new beginning and build a bridge to the next one.
Let's begin by focusing on health. The Covid-19 pandemic has posed a serious threat to global mental health. The comfort and care of our members is the single greatest driver of member satisfaction and retention. We need to ensure that it remains a priority – we can raise the awareness about the need for mental health, educate ourselves about it and increase funding for and improve access to mental health care. Remember, mental health is recognizable and treatable. RI President Gordon R. McInally reminded us that helping others benefits our mental health by reducing stress and improving our mood. To echo with RI President Gordon R. McInally's call, please join me in transforming District 3450 into a commonplace where we can address, show up for and take care of one's body and mind in RY2023-24.
Besides caring for individuals, the development of our District is another noteworthy issue. Showcasing what Rotary is and what Rotarians do are not only the task for District Public Image Committee, but also a task for every Rotarian. Do you know your own Club well? Well enough to introduce Rotary to your family and friends? It is essential that you have a thorough understanding of the true spirit, the culture, the vision, the value and the opportunities of Rotary and your Clubs. The impact report that we are going to publish at the end of Rotary Year is a useful media for brand building. The concrete data is the best illustration of "What we have accomplished in Rotary". I encourage all to take an active role in building our brand awareness by submitting your service projects information. The more meaningful projects we have, the more lasting impact we can achieve for society.
Membership growth is much more than a number. With more Rotarians, we can build a bigger pool of volunteers, drive greater Foundation contribution, brainstorm better ideas, deliver greater impact community services, and ultimately create more hope in the world. The more fellows we have, the more lasting changes we can achieve. Nevertheless, we should not overlook the importance of being diversified, equal and inclusive. With an open mind and open heart, District 3450 will embrace the best people with the best ideas, and eventually cultivate the best partnership.
If we say volunteers are our engine, then financial support must be the fuel. The Rotary Foundation transforms your gifts and donations into service projects that change lives both in our District and around the world. The Rotary Foundation's mission is to help Rotarians to advance world understanding, goodwill and peace by improving health, providing quality education, improving the environment and alleviating poverty. Rotary International has been working to eradicate polio for more than 35 years. Rotary members have contributed more than $2.1 billion and countless volunteer hours to protect nearly 3 billion children in 122 countries from this paralyzing disease. Please join me to complete this enormous task. Every contribution counts, no matter how big or small. Giving is not just about making a donation, it is about making a difference.
Besides, we have to embrace our future leaders, Rotaractors, Interactors and JuniorActors. Collaborate more, communicate more, and involve them more in our committees and service projects. Invite them in your club projects, not limited to participation; go beyond and involve them at organizing stage. We will also help develop closer relationships between the four parties. Especially for Rotaractors, they are now elevated as equal partners to Rotary. Just like a tree, it can never be that lush without the root underneath. To cultivate the growth of Rotaract Clubs, meticulous care should be rendered to the base, the knowledge to Rotary's true value. Today, we sow the seeds of contribution by promoting Rotary value and opportunities to the youth through service. Hoping that they will become our future leaders one day.
Finding inner peace by attending oneself's mental status; cultivating social peace by Diversity, Equity and Inclusion (DEI); achieving environmental peace would be the next step. I am urging every single one of you to resolve the greatest conflict that we are facing every day, pollution, the conflict between human beings and the world. Let's participate in Preserve Planet Earth events and the Rotary Clean Day. A thousand miles starts with a single step. Gear up and be People of Action. Begin protecting the environment with ourselves, and ultimately arouse public awareness by our actions.
District 3450 is now rezoned from Zone 9 to Zone 10C. Instead of separating from our old partners, I view rezoning as more potential and opportunities. I encourage all to maintain a good partnership with Clubs in Zone 9 while establishing new partnerships with Clubs in Singapore, Malaysia, Brunei and South East Asia countries. Let's make this rezoning a better change for District 3450, not just in terms of its scale, but also its prosperity.
Let's empower District 3450, welcome more quality new members, join hands together and embark on a wonderful and meaningful Rotary journey to Create Hope in The World.
Yours in Rotary
Andy Li
District Governor
Rotary Year 2023-24
Rotary International District 3450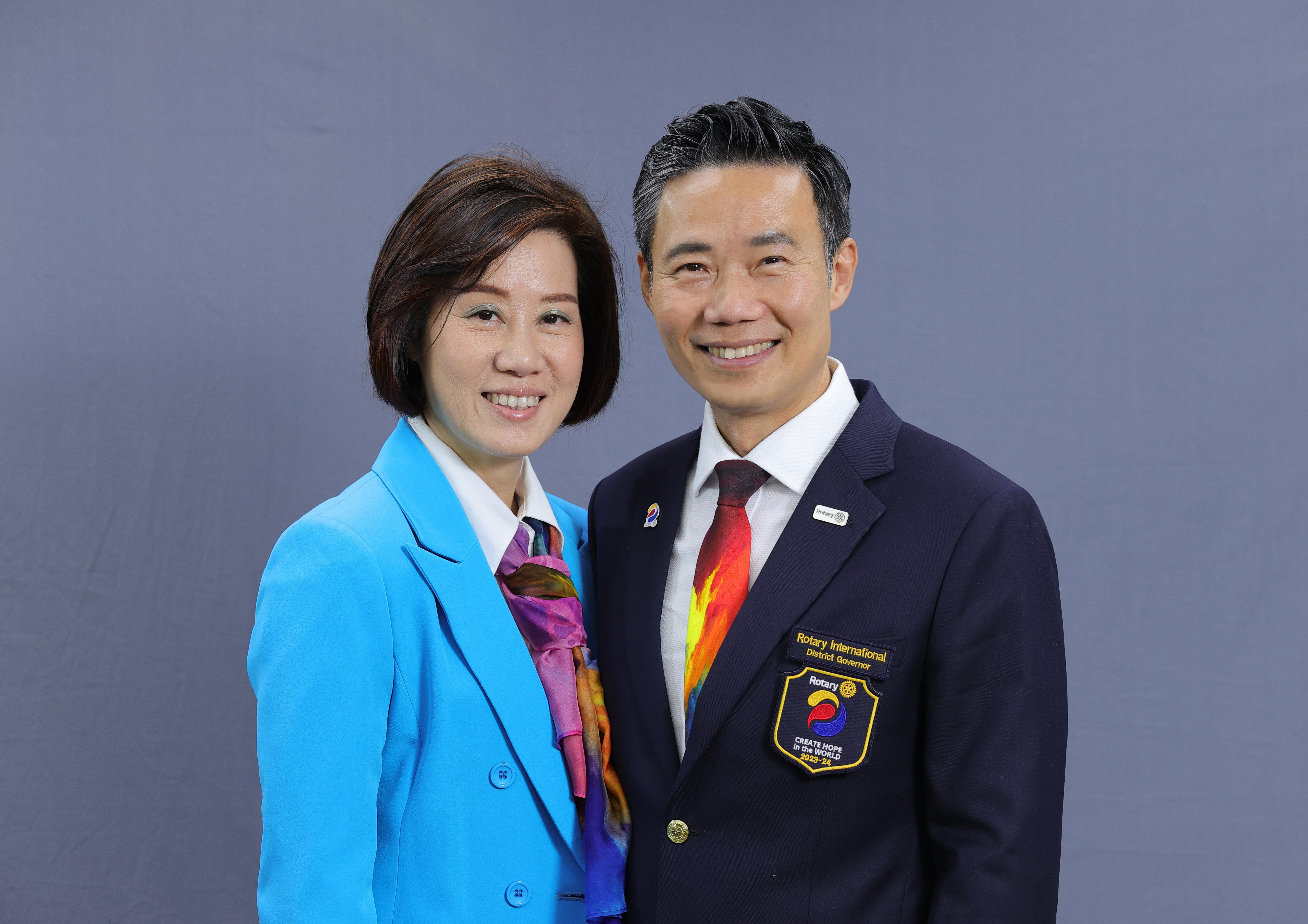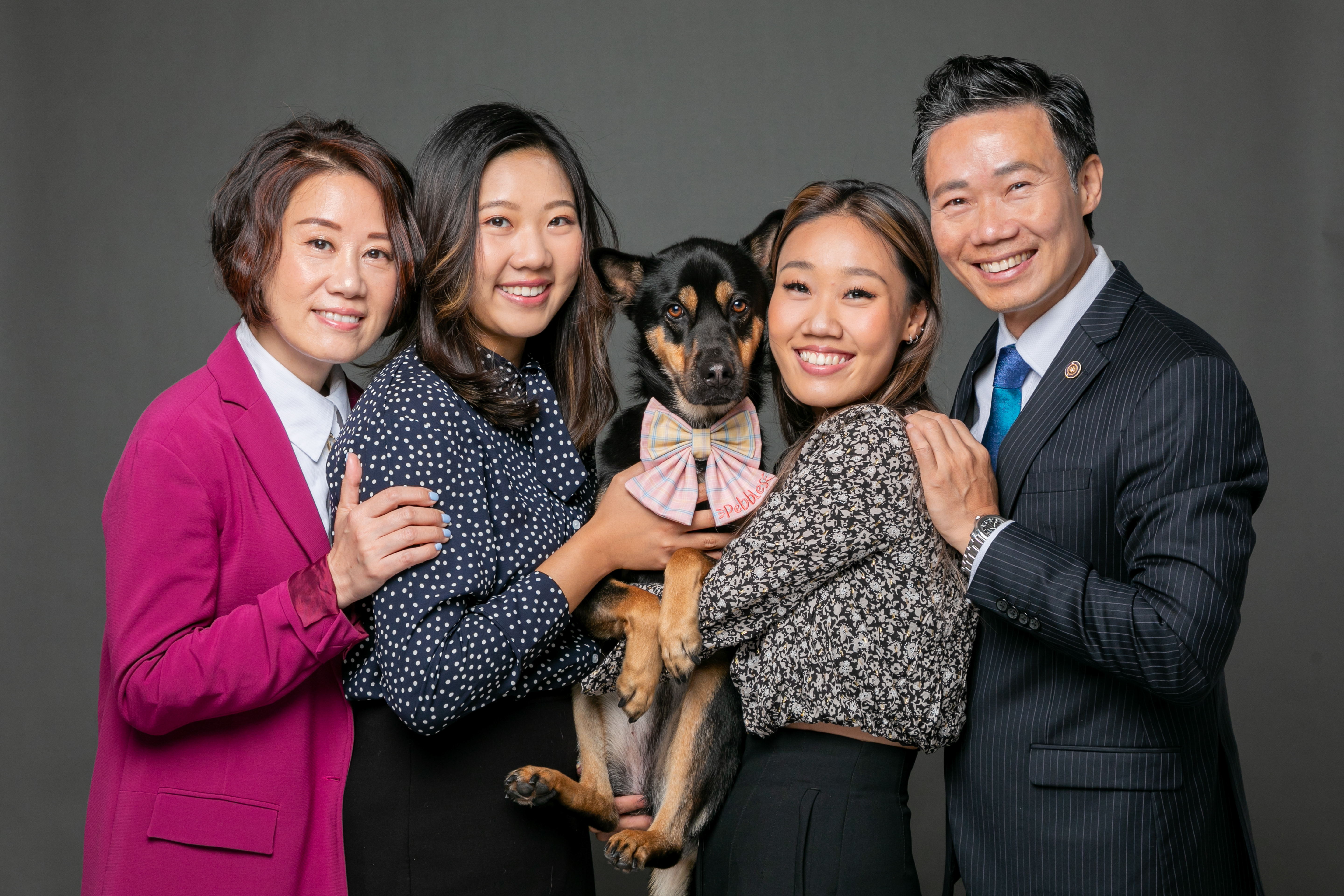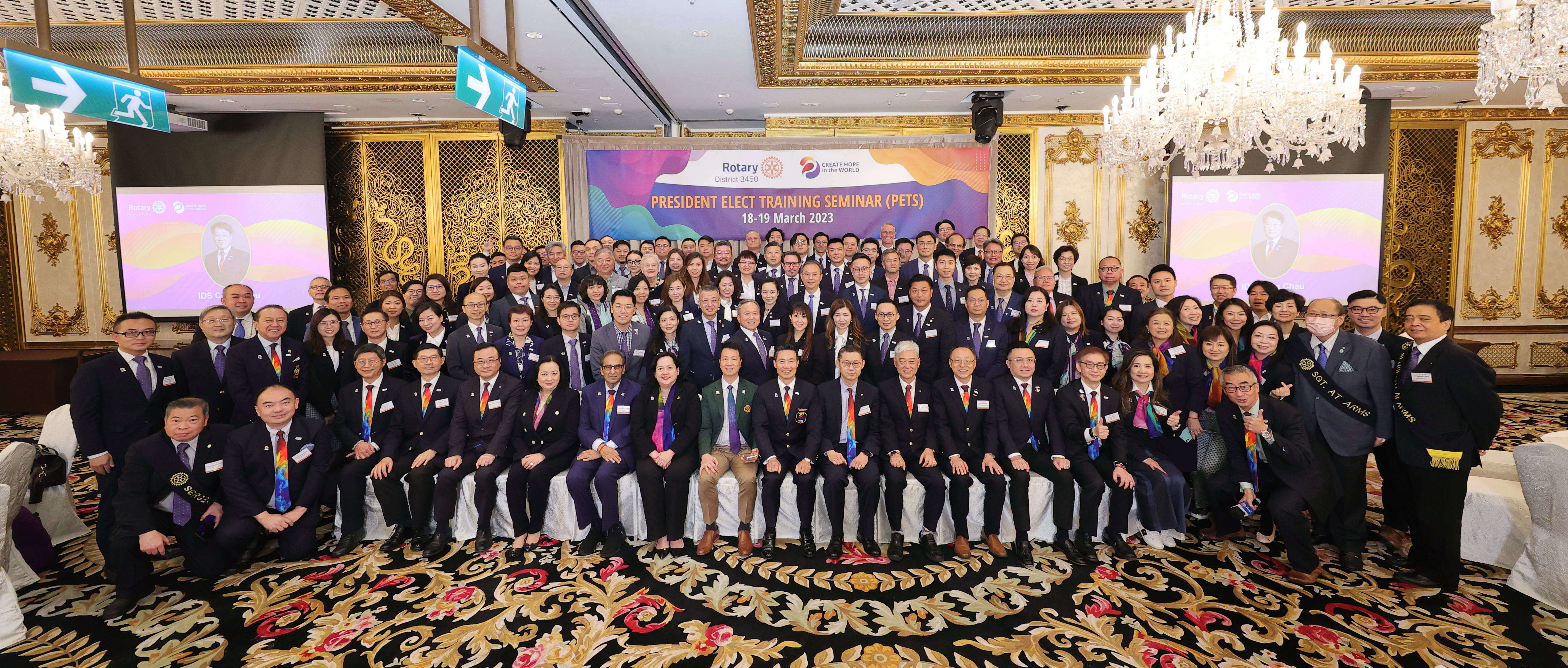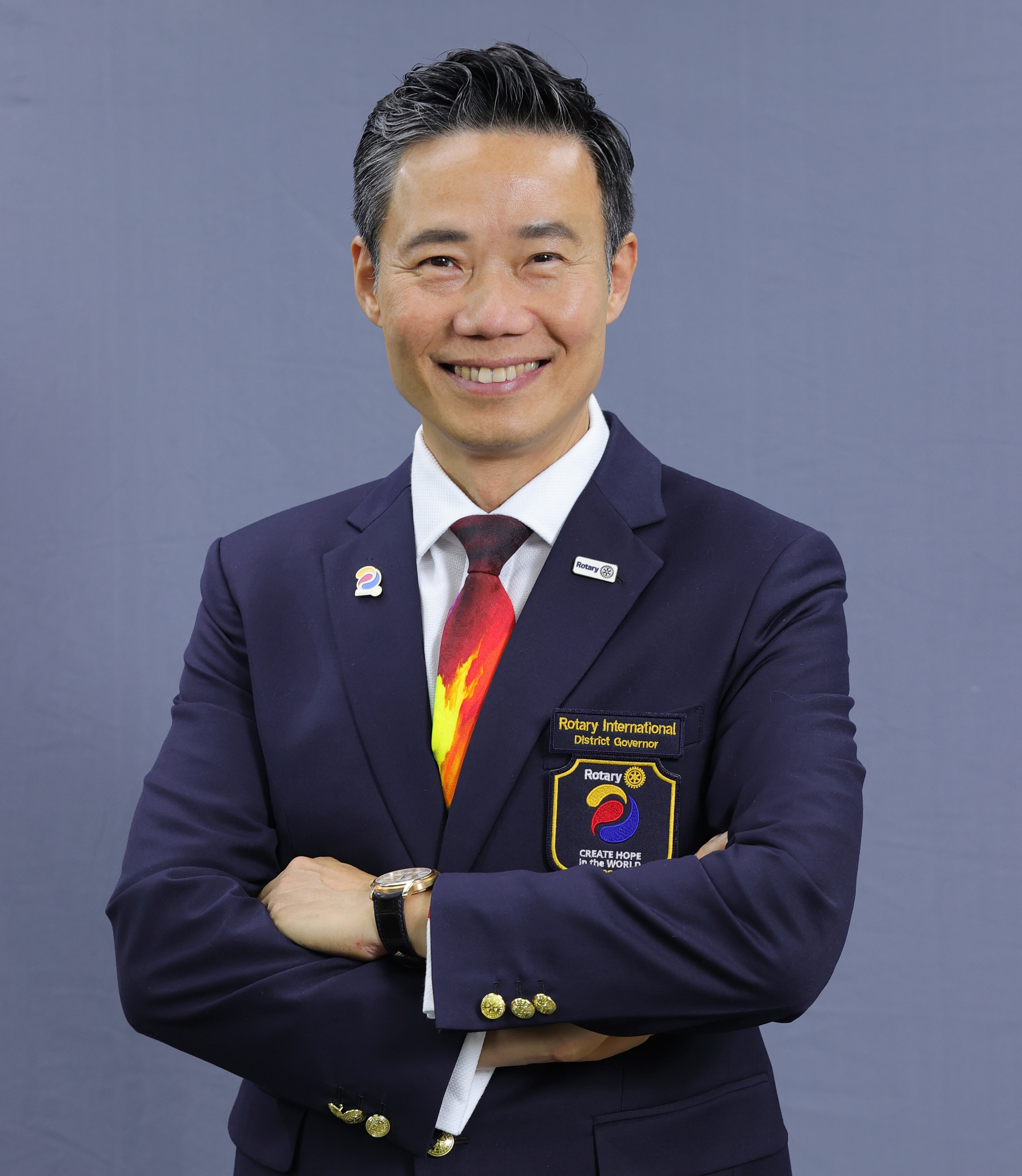 致全體扶輪社友及各位嘉賓:
「爲世界創造希望」—2023-24扶輪年度主題,謹此敦請3450地區社友團結一致,致力消弭世界各地因衝突而做成的破壞,重塑希望,締造持久的改變。
本人十分榮幸能夠成為國際扶輪第10C地域3450地區總監,為扶輪、扶輪青年服務社、扶輪少年服務團、扶輪雋雅服務團這個大家庭服務。衷心感謝剛缷任地區總監李德利博士和他卓越的地區團隊在過去一年帶領我們想像扶輪,成績斐然。
新冠肺炎演變為全球大流行至今已三年。歷經近三年的關門閉戶,該是時候重振旗鼓,踏上創造希望的旅程。
健康是我們首要關注的重點。伴隨疫情所帶來的心理疾病問題對全球構成的威脅逐漸浮現。社友間悠然自得的交流與相互間的關懷是社友留置扶輪社內最佳的牽絆。故我們必須正視心理健康,認識心理疾病及患者的需求,並將之推廣至公眾,同時撥備更多資源於心理健康範疇,增加援助的途徑。請謹記,心理健康問題是可防可治的。國際扶輪社長葛登‧麥金納利(Gordon R. McInally)指出,向他人伸出援手有助緩解壓力,維持良好的心情,對我們的精神健康大有裨益。為響應葛登‧麥金納利的呼籲,讓我們攜手於2023-24扶輪年度致力將3450地區打造成為一個多元共融的地區,支持並關注各人的身心健康,讓有需要的人士可坦誠從容面對自身的心理狀況。
除關注個人健康外,地區的發展亦是重中之重的要點。地區公共形象委員會一直致力讓公眾認識扶輪,了解我們的服務,地區內每一位社友亦應以此為己任。您對所屬扶輪社是否有充份的認識?對親友介紹時又可否如指諸掌?在向親友介紹扶輪社時,您必先要對扶輪及貴社的精神、文化、願景、價值以至機遇盡皆了然於胸。在扶輪年度末出版的年度報告便是品牌建設的最佳媒介。實質的數據勝過千言萬語。特此敦促各位提交年內的服務成果,積極提升扶輪品牌的公眾認知程度。我們所作的社區服務的意義愈發深遠,便能為社會帶來更持久的影響。
社員增長不只是在數字上的升幅,隨著社友的增加,亦意味著扶輪可以招募更多義工、籌募更多扶輪基金、構思更完善的服務規劃及籌辦更具影響力的社區服務,從而為世界創造更多希望。廣納社友有助我們創造更多持久的改變。然而,多元、平等和包容的重要性亦不容小覷,3450地區應本著開放思維和心態,招攬有才之士,集思廣益,從而建立最佳的夥伴關係。
若說義工是引擎,資金便是我們的推動力。扶輪基金會將您的禮物與捐款轉化為改變地區和世界各地生活的服務項目。扶輪基金會的宗旨為協助社友透過改善健康、提供優質教育、優化環境和減貧等項目促進世界的認知、善意與和平。國際扶輪逾35年來一直致力於根除小兒麻痺症,多年來社友累計花費逾21億美元以及無數的時間,保護122個國家近30億兒童免受癱瘓病毒的荼毒。願各位可繼續同行,完成這項艱鉅的任務。不論多寡,每一分貢獻皆很重要。我們所付出的不只是物質上的支援,而是於這世上作出改善。
此外,我們亦應敞開心扉,欣然接納扶青、扶少、扶雋等年輕一輩。謹請各位與青年人更緊密合作,互相交流,邀請他們參與更多的委員會及服務項目。除出席活動外,亦可邀請他們共同參與籌備過程。我們亦會致力促進四方合作,建立更密切的夥伴關係。扶青社於扶輪體系的地位已獲提升,扶青社社友現時是扶輪社友對等的夥伴。樹的茁壯全賴穩固的根基,對扶青社的培育亦然。我們必須從基礎著手,確保他們認識扶輪真正的價值。讓我們透過服務向青年人推廣扶輪的價值和機遇,播下無私奉獻的種子,期望他朝能獲得豐碩的收成,見證他們成為社會的未來領導。
關注精神福祉達致內在安逸;體現多元平等包容達致社會和睦;緊接便是達致與環境和諧共融。謹此促請各位社友著手解決人類與地球間日復一日的衝突:環境污染。誠邀各位參與保護地球的活動及扶輪清潔日。千里之行,始於足下,「行動的人」攜手身體力行,由我們牽頭保護環境,透過我們的行動喚起公眾關注。
3450地區已從第9地域重新編配至第10C地域。與其說是與舊夥伴分離,倒不如著眼這一調配所潛藏的潛力與機遇。希望各位在致力維持與第9地域扶輪社的夥伴關係之餘,亦將我們的網絡延伸至新加坡、馬來西亞、汶萊及東南亞國家,開拓新的夥伴合作關係。讓我們把握機遇,拓展3450地區,邁向更繁盛的未來。
願3450地區全體社友能共同攜手,延攬更多有志之人加入,推動3450地區向前邁進,踏上精彩且有意義的扶輪旅程,為世界創造希望。
國際扶輪 3450 地區
2023-24地區總監
李兆民